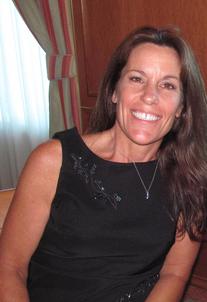 Brenda is an Intuitive healer, who specialized in healing work.
She is a Crystal Sound Energy Practitioner working with harmonies and vibrations. Music is the universal language. The human voice is the most personal of all instruments because it's resonance creates a direct communication with the heart. Sound allows us to choose to shift any mental program cemented in thought!
She is a Reiki Master, teacher she focuses on revealing "The Way of the Soul" with her clients. This is an amazing journey of self-discovery, self-truths and self-understanding.        
The most dear to her heart is her Art work, she is a Spirit Artist, tapping into the Universal Matrix creating breath taken art creations.
Sessions Available: Sound Healing with Crystal Tone Singing Bowls, Crystal Therapy, Reiki Treatments, Spiritual Life Coaching, Chakra Balancing, and Guided Meditations.
The power of vibration heals the DNA, grounds the body & clears the mind for the ultimate alignment. Pure sound waves stream through as stress & pain disappear to create a profound state of peace & harmony.
Balancing your Energies, your Heart, your Physical body, your Emotional system, your Mental & your Spiritual body with Love
ALL EVENTS go to: The Art of Spiritual Healing, Sound Energy Practitioner, AZ
Brenda is an Spiritual Artist. She has created with Spirit a beautiful Inspiration Deck of Cards created from her Art Work!                                           
Personal channeled messaged on each card that helps you balance the energy in your spiritual, mental, emotional body! $25.00 each. shipping in the US is free.