Find the Healer from With~In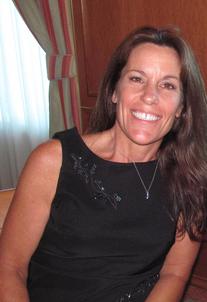 Brenda is an Quantum Intuitive Healer, who specialized in Frequencies.
She is a Crystal Sound Energy Practitioner working with frequencies and alchemy. Sound is the universal language. The human voice is the most personal of all instruments because it's resonance creates a direct communication with the heart. Sound allows us to choose to shift any mental program cemented in thought!
She teaches you to find the Healer from With In using frequencies.
The dearest to her heart is her Artwork, she is a Spirit Artist, tapping into the Universal Matrix creating breath taken art creations.
Sessions Available: Quantum Sound Healing with Crystal Tone Singing Bowls, Crystal Therapy, Spiritual Life Coaching, and Guided Meditations.
The power of frequencies heals the DNA, grounds the body & clears the mind for the ultimate alignment.
Pure sound waves stream through as stress & pain disappear to create a profound state of peace & harmony.
Balancing your Energies, Heart, Physical body, Emotional system, Mental & Spiritual bodies with Love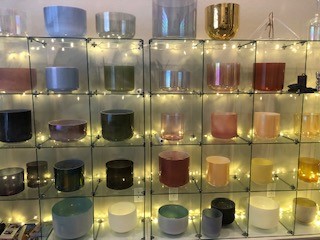 Crystal Bowl Holiday Sale!

Free 2 hour Crystal Bowl Class with purchase of Crystal Bowls!
Sound Healing is one of the most powerful modalities that exists on Earth today for deep levels of transformational healing on a multi-dimensional level for the heart, body, mind, and spirit.
Do you feel called to work with the exquisite harmonics of Alchemy Crystal Singing Bowls in your personal life or healing practice
Are you on a path of self discovery/spiritual awakening
Book your FREE Crystal Bowl Session today! 

Purchase 7 bowls or more and receive 10% OFF
FREE 2 hour introductory class - FREE with the purchase of Crystal Bowls
Learn effective core Sound Healing techniques including:
The essentials of sound healing and how to play crystal bowls

What and how do Crystal Singing Bowls work.

Setting mindful intentions + meditation and playing techniques.

How gemstones, minerals, and precious metals mixed with crystal assist in the healing process of the body, mind, and spirit.
Call today to schedule you session to purchase your Crystal Bowl Set!
Phone: 480-501-3435
Email: Info@BrendaZyburt.com
Classic white frosted bowls discount offer does not apply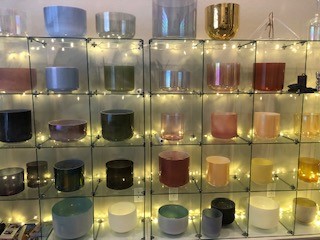 Brenda is an Spiritual Artist. She has created with Spirit a beautiful Inspiration Deck of Cards created from her Art Work!                                           
Personal channeled messaged on each card that helps you balance the energy in your spiritual, mental, emotional body! $25.00 each. shipping in the US is free.